Fully Customize Banners, Stands, Flags and Table covers
Customize In Simple Steps
Custom Banners & Displays
Custom Stands
Custom Flags
Custom Table Covers
Related Items
Brands That Trust Us
Why Choose Custom Banners Now?
Banners have so many uses and come in a wide range of sizes and styles. At Custom Banners Now, it doesn't matter whether you're looking for advertising banners, event banners, decorative banners, or more, you can find it all here. Vinyl mesh banners, podium banners, pole banners, and even billboard banners are all available and all fully customizable to suit your needs.
When we talk about customized banners, we really mean it. At Custom Banners Now, you're free to customize and modify custom banners and signs however you like. Pick from a range of styles for your custom banners, and then choose the precise size you need. You can also pick from various finishes for your custom printed banners. And, of course, you're free to add your own images, slogans, artwork, and text.
Friendly, Helpful Support
Need a helping hand? Not sure which type or size of custom vinyl banners is right for you? Or maybe you have a query about your order? No worries. We have a terrific team of friendly, courteous customer support agents, standing by and ready to help 24 hours a day, seven days a week. Just use our handy live chat service for a rapid response, give us a call, or send us an email if you prefer.
Making your custom banners couldn't be simpler with our step-by-step process:
Pick your banner style from the wide range of available options
Choose the size from various presets, or enter a custom size
Select your side finish to make your banners easy for you to use
Decide on single or double-side printing
Customize your banners with artwork and text
Pick a convenient shipping date that works for you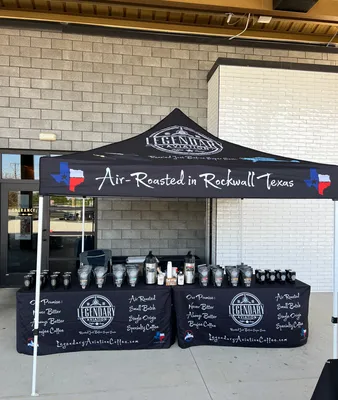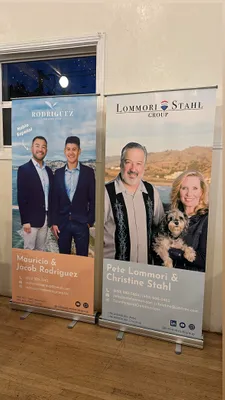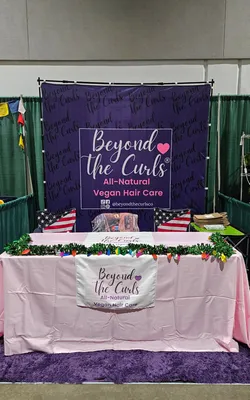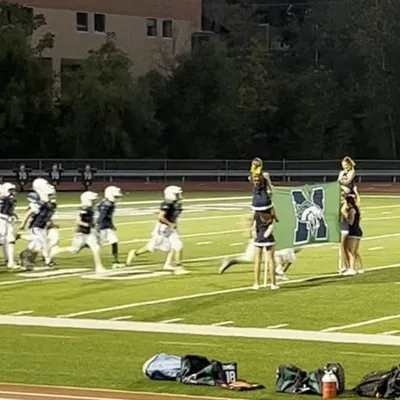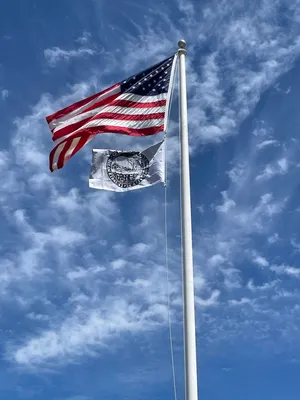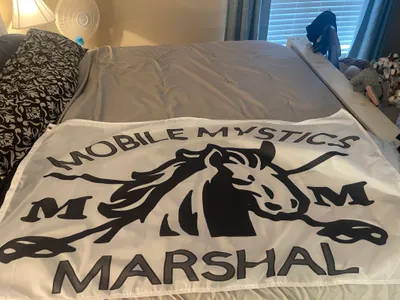 What sizes are available?
The size options for your customized banners will depend on which style of banner you choose to buy. For example, our Pop Up Straight Display comes in 12 different sizes, while the Breakaway Fabric Banners are available in seven sizes. For many products, we also offer custom sizing, so you can enter the exact width and length you desire.
What banner material is available?
Fabric, vinyl, vinyl mesh, and heavy-duty vinyl are just some of the materials you can choose when ordering custom banners and signs with us. We always make sure to use the best possible materials for our custom banners so that they not only look great, but also last a long time. Contact our customer care team if you have additional questions about banner materials.
Can you print double-sided?
Absolutely! During the customization process, you'll be asked whether you want your banners printed on both sides or just one side. Pick the double-sided option to have colors and images on both sides of your banner.
How do I install my banner into the stand?
That depends on which specific type of banner and stand you're working with. If your banner has pole pockets, you can slide the stand's poles through the pockets to secure it in place. If the banner has grommets, you can use ties to secure the banner in place. Just slip the ties through the grommets and around a pole or stand.
Does my banner come with a stand?
It depends on which banner you buy. Some come with stands, like the Adjustable Stand Banner, while others don't. The Adjustable Stand Banner is one of the best options if you absolutely must have a banner with stand. It comes complete with a lightweight aluminum frame for easy displaying. Always check the product descriptions before placing your order to see if a stand is included or not.
What will happen after I place my order?
After we get your order, we won't start making your banners right away. Instead, the first thing we'll do is prepare a proof – a digital representation of what your custom banners will look like. Once that's done, we'll send the proof over to you.

At that point, you'll have two options. If you're happy with the proof, you can approve it and we'll kick off the production of your banners. If you're not totally satisfied, you can ask us to make a few more changes. We'll develop another proof for you to approve, and we won't start any production until you're 100% happy with the concept.
I need to make a correction to my order. Is this possible?
For sure, but it all depends on the timing. It's best to let us know about any alterations or corrections during the proof stage before we start making your banners. In fact, that's why we make and send proofs in the first place – it gives you the chance to check that everything is fine before we start production.

If you approve the proof, then ask for changes, it might already be too late. By that point, we'll probably have started making your banners, so you'll need to start and pay for a fresh order. If you need to make sudden, urgent changes to an order, contact our customer care team.
Can I get a special size banner?
Yes, we offer custom sizes for many of our custom printed banners. Not all of them will have this option, but most allow you to enter your own custom size.
Testimonials:
This is what some of our clients think about our products
These custom banners have become a valuable asset for my business. The quality is exceptional, making them suitable for various settings. From the sturdy material to the high-resolution printing, they're a reliable choice. If you are looking for a good quality and durable banner, this is the right store for you!
- Leonard Brown
Our custom feather flag was a standout at the local festival. We were concerned about how our custom feather flag would handle a windy day, but it's proven to be incredibly stable. The flagpole is sturdy, and the flag itself is designed to handle breezy conditions without toppling over. It's a reliable advertising tool, rain or shine. Setting up our custom feather flag is a breeze. It takes just minutes to assemble, and the impact it has on the event presence is immediate. It's a hassle-free addition to our local festival efforts.
- Lucian Delgado
I was impressed with the quality of the custom flag I received. It's made with durable materials and will withstand outdoor use for a long time. The item was delivered fast which is another things that amazes me. Will order again next time!
- Waltraud Buffington
Our custom triangle flags have been a game-changer for our retail store. They draw attention to our promotions and special offers, and the custom design elements allow us to highlight our brand personality. It's a visually appealing way to attract customers and increase sales. The flags fluttering in the wind added movement and energy to the Sale. It was a beautiful and functional addition to our special day. Thanks to this company for making this flag wonderful!
- Grady Tucker